New world champion in the make at U60kg worlds
25 Aug 2019 09:35
JudoHeroes
We are going to get a new World Champion U60kg! Naohisa Takato lost his battle with Uzbek Sharafuddin Lutfillaev who reached the semi final against Gusman Kyrgyzbaev of Kazakhstan. The tournament so far has been spectacular with Yang Yung Wei as the sensation who gave the event taste with a win over world championships runner-up Robert Mshvidobadze (RUS) in his first contest.
Mshvidobadze was not fit at all as he suffered a knee injury for a few weeks. Yashuev was reserve but they estimated Mshvidobadze could fight but it wasn't a success and Yang progressed. Not just that, also he defeated Luka Mkheidze (FRA) and outsider Diyorbek Urozboev, so it's nice a dark horse reaches the quarter finals. He lost to Lukhumi Chkhvimiani in the semi final in a great match. Yang is a hot potato on the ground but he will have a chance for bronze, same for Takato who will probably fight back for the podium. Takato's road started wrong when he faced Frenchman Walide Khyar he almost destroyed the Japanese triple world champion who had to fight Lutfillaev not much later without being recharged.
2015 World Champion Yeldos Smetov is the second Kazakh in the tournament. He had quite an easy draw but lost to Ryuju Nagayama of Japan in the quarter final. Nagayama is Japan's second man for gold, but now Japan's hope for gold on the opening day as he just had too many weapons in place to fight Smetov. Nagayama's road was tougher as his first contest was against former world number one Kim Won-Jin, but Nagayama was unstoppable today and he is looking as the favourite to win the gold on the opening day.
Gusman Kyrgyzbayev will face Lutfillaev which can be tasty, so far they are in balance going head to head. Nagayama beat Georgia's Chkhvimiani once.
like
Related judoka and events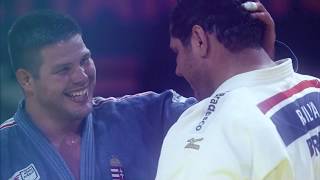 17 May 2019
Promo 2019 Judo World Championships Tokyo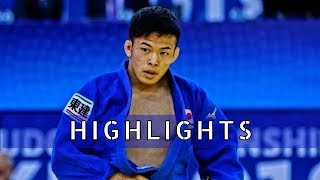 4 May 2019
Ryuju Nagayama Judo Highlights 2019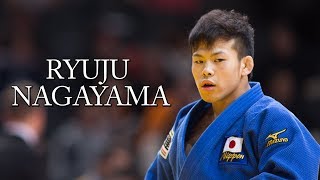 8 Dec 2017
Ryuju Nagayama compilation - The japanese sensation
All videos
Greta Poser
Italy
All JudoInside profiles of…
Judo results, photos, videos from…
More judo info than you can analyse 24/7! Share your results with your judo network. Become an insider!