Poland claims the victory at European Cup Bratislava
6 Sep 2015 17:00
Roland Ferenci #RIP
Poland has taken the victory after all at the second day of the European Cup in Bratislava. On Saturday Poland won 7 medals, but no gold. On Sunday it was an all Polish final for men U90kg. Tomasz Szczepaniak and Patryk Ciechomski were the finalist with a guaranteed gold medal for Poland.
In the end it was heavyweight Kamil Grabowski who added a second gold medal. He defeated Vito Dragic in the final.
The cheers today were for good old Milan Randl. He collected the second gold medal for the host nation Slovakia. This time U100kg, where he won bronze last year U90kg, his usual category. Last week Randl lost his second match against World #1 Toth Krisztian, on Sunday he took gold for his nation and defeated Luca Ardizio of Italy in the final.
France won a second gold medal among men U81kg. Dimitri Gomes Tavares defeated Gasper Jerman of Slovenia. Hannes Conrad (GER) and Olle Mattsson of Sweden collected a bronze medal at this seventh European Cup of this season. In the next two months five other events will follow, Belgrade is the next host city end September.
In the women's division three categories on Sunday, with women U78kg and +78kg with just three participants. Klara Apotekar took gold for Slovenia and Mercedesz Szigetvari of Hungary won gold in the heavyweight category.
Czech Republic won second gold medal this weekend. It was Eva Koubkova who claimed the gold for women U70kg by defeating Miriam Butkereit of Germany. Koubkova overcame three opponents to take the gold and gave her country the second place at the medal table, just behind Poland. Slovakia and France both won two gold medals as well.
The best athletes of the European Cup were present at the last World Championships, stating the development function of this competition.
like
Related judoka and events
Related judo videos
All videos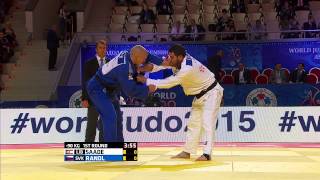 24 Aug 2015
Francois SAADE (LIB) - Milan RANDL (SVK) @ U90 - World Championships Astana 2015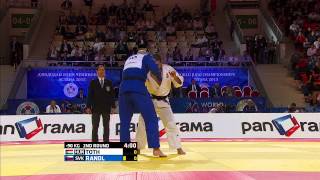 24 Aug 2015
Krisztian TOTH (HUN) - Milan RANDL (SVK) @ U90 - World Championships Astana 2015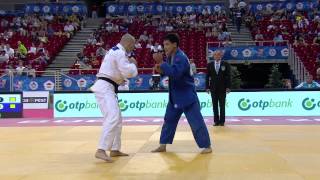 13 Jun 2015
Milan RANDL (SVK) - Islam BOZBAYEV (KAZ) @ Grand Prix Budapest 2015
All videos
Michele Schiraldi
Italy
All JudoInside profiles of…
Judo results, photos, videos from…
More judo info than you can analyse 24/7! Share your results with your judo network. Become an insider!