Frenchman Alain Schmitt becomes women's coach of Israel
16 Nov 2021 09:10
L'Esprit du Judo
Emmeric Le Person
Former judoka and current coach Alain Schmitt announced that he has accepted a position as national coach with Israel's women's team. Schmitt was the coach of Margaux Pinot and Madeleine Malonga and the top coach of Etoile Sportive Blanc-Mesnil Judo since 2016. As a judoka he was the 2013 world championships medalist and fifth in 2014. He became a demanding trainer and will take up his new duties in Israel no later than January.
"Shani Hershko, Israel Women's Team Manager contacted me during the Paris Grand Slam. From our first discussions, I realized that we were on the same wavelength when it comes to performance: planning, technical work, putting the athlete at the center. What also struck me was that Shani Hershko knew me very well, my methods, my vision, surely more than the staff of the France team elsewhere. There is also the fact that I have the feeling of arriving at the end of a cycle, knowing all the brakes, all the limits that the system sets. And I don't necessarily want to know that again, because it is exhausting. I thought about it a few days to say yes to him two or three weeks ago."
"Over the last four years, as a coach we had to always be two or three strokes ahead for the athletes, because we didn't really know where we were going."
What do you take away from your experience at ESBM?
The human adventure. To have worked with extremely courageous athletes, including of course Margaux Pinot and Madeleine Malonga. They made some strong decisions at the start of the Olympics. We had our own convictions. More than the results, I will remember how we got there, based on certainties of work. The arrival of Baptiste Leroy brought new energy.
This weekend at the French Championships was pretty good for us (two titles, one silver, two bronze, two fifth and the women's team title). It made me feel better. But again, the brakes will reappear, unfortunately.
like
Related judoka and events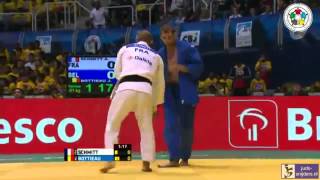 Alain SCHMITT (FRA) - Joachim BOTTIEAU (BEL) @ U81 - World Championships Rio de Janeiro 2013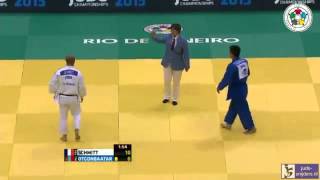 Alain SCHMITT (FRA) - Uuganbaatar OTGONBAATAR (MGL) @ U81 Bronze - World Championships Rio de Janeiro 2013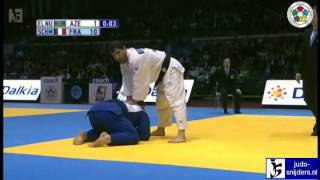 18 Feb 2012
Elnur MAMMADLI (AZE) - Alain SCHMITT (FRA) @ Grand Prix Düsseldorf 2012
All videos
Areg Avetisyan
Armenia
All JudoInside profiles of…
Judo results, photos, videos from…
More judo info than you can analyse 24/7! Share your results with your judo network. Become an insider!