Keiji Suzuki new men's coach at Japanese team at Paris Grand Slam
28 Sep 2021 16:20
IJF Gabriela Sabau / International Judo Federation
The Paris Grand Slam will not just have the new generation talents trying to line up for the Paris Olympic Games, but a severe good Japanese team will be facing their world rivals in the occasion of the 50th anniversary of the tournament.
The Japanese team will be led by the new men's kantoku, the chief executive, 2004 Olympic Champion Keiji Suzuki. Katsuyuki Masuchi has been confirmed in his post for the women's team until Paris 2024. Kosei Inoue will have a more helicopter view but will remain responsible within the AJJF.
A Japanese delegation of twenty judoka will be present on October 16 and 17 at the AccorHotels Arena. Among them, six Olympic substitutes: Yoko Ono U70kg, Ryuju Nagayama U60kg, Soichi Hashimoto U73kg, Sotaro Fujiwara U81kg, Kenta Nagasawa U90kg and Kentaro Iida U100kg.
By their side we will find the 2021 vice world champion of -48kg, Wakana Koga, a triple junior world champion with Haruka Funakubo U57kg, the winner of the Kodokan Cup. Takeshi Sasaki will fight U81kg and two "sons of" with Genki Koga U60kg and Yusei Ogawa O100kg. Watch all judo teams here for Paris.
Women's team
-48kg : Wakana KOGA
-52kg : Ryoko TAKEDA
-57kg : Haruka FUNAKUBO
-70kg : Yoko ONO
-70kg : Saki NIIZOE
-78kg : Rika TAKAYAMA
-78kg : Mao IZUMI
Men's team
-60kg : Ryuju NAGAYAMA
-60kg : Genki KOGA
-66kg : Ryoma TANAKA
-66kg : Taikoh FUJISAKA
-73kg : Kenshi HARADA
-73kg : Soichi HASHOMOTO
-81kg : Sotaro FUJIWARA
-81kg : Takeshi SASAKI
-90kg : Sanshiro MURAO
–90kg : Kenta NAGASAWA
-100kg : Kentaro IIDA
+100kg : Kazuya SATO
+100kg : Yusei OGAWA
like
Related judoka and events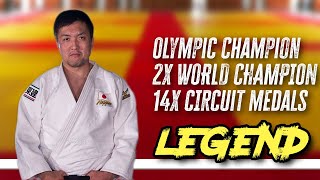 30 Apr 2020
Keiji Suzuki Judo Highlights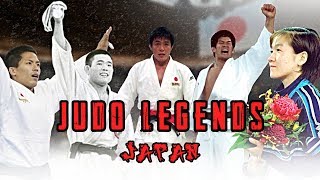 3 Dec 2019
Legends of Judo: Japan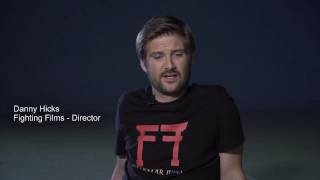 9 Feb 2017
FF: The making of Ashi-Waza with Keiji Suzuki 2017
All videos
Juan Romero
Uruguay
All JudoInside profiles of…
Judo results, photos, videos from…
More judo info than you can analyse 24/7! Share your results with your judo network. Become an insider!