Olympic Games Judo preview +100kg
22 Jul 2021 16:55
Pedro Lasuen - IJF and JudoInside
JudoInside.com / judo news, results and photos
At the last day of the individual judo tournament of the Olympic Games, the story is all about judo giant Teddy Riner. He can The Frenchman is seeking his third Olympic title, to add to his ten world titles and four European golds. Will he surpass Tadahiro Nomura, the man who won three Olympic titles.
Teddy Riner has crossed the borders of judo by himself because he has exercised both physical and mental dominance over his rivals for more than ten years. He has only lost two bouts since 2008. Riner is part of that cast of gifted elect who walk on water as if it were something normal. When an athlete has won his game before starting because the opponent has already surrendered, that explains everything about the abysmal superiority between Riner and the rest and the strict and firm control that he maintains over a discipline. Riner is more than a gigantic track record, it is the mold that many have wanted to imitate. There has been grotesque plagiarism and the Frenchman has always emerged from all traps with his head held high and a gold medal. His 2020 loss to Japan's Kokoro Kageura was not the sign of impending decline but rather the message of poor form. Riner understood it and when he reappeared in Doha, he did the usual: win without breaking a sweat.
He has not returned to compete, he does not need to and that annoys many because he goes to Tokyo as number 16 in the world, which means that any seed, can face the French in the first round and Stephan Hegyi of Austria is the first challenger. That is why the category of the heaviest is a myth, because in addition to the kilos and the size of the judoka, Riner is the planet around which all the satellites revolve. In the second round Riner may face Or Sasson of Israel, the Rio Olympic Games bronze medallist.
Bashaev is the man on form
In the pool of teddy Riner, Tamerlan Bashaev is the highest seed and both can meet in the quarter final. Bashaev is on great form, he came first in Antalya, first again in Kazan and took silver in the World Championships in Budapest. Those are some results that have allowed him to reach Tokyo as world number one, which, in any other category, except in U73kg, would be a guarantee of initial tranquility. With Riner no-one is able to sleep and only the most unconscious will arrive relaxed. Maybe that's the key to knocking down the French colossus.
Medal prospects
Check out the Czech Lukas Krpalek and the Georgian Guram Tushishvili and of course the Japanese Hisayoshi Harasawa and the Dutch Henk Grol, all sculpted after Riner to finish him off. They have all lost to him. However, for two years there is the hope of making Riner fall because he has competed little, he has not been in shape and he has even lost, but at the hands of a young man who is now world champion but will not participate in the Games.
Winning against Riner would be, without a doubt, one of the greatest feats of all time. Riner's victory would be even greater and exceeds the scope of just judo. This is an achievement beyond judo, it's Olympic history. Before that, 21 men would want to beat the Frenchman and write their own history.
like
Related judoka and events
Related judo videos
All videos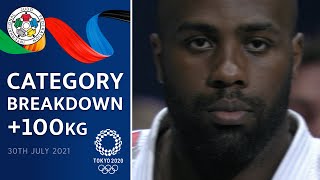 22 Jul 2021
Category Breakdown +100kg Tokyo Olympic Games preview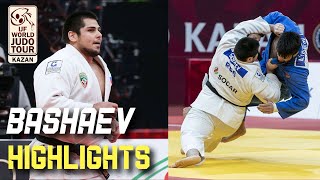 12 May 2021
Tamerlan Bashaev Highlights Grand Slam Kazan 2021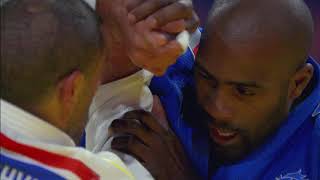 19 Jul 2019
Riner vs Tushishvili III in Zagreb
All videos
Alon Sasson
Israel
All JudoInside profiles of…
Judo results, photos, videos from…
More judo info than you can analyse 24/7! Share your results with your judo network. Become an insider!