Preview men U73kg World Championships Budapest
8 Jun 2021 08:45
JudoHeroes
Who doesn't want to see Shohei Ono at World Championships? However we all know it's unique that Worlds and Olympics are in the same year. Ono won't be fighting in Budapest and that gives space to other super spectacular fighters. With former World Champion Soichi Hashimoto (JPN) back in Budapest, this can be a great championship again. Worth-while to watch.
Top contenders Ono and Changrim-An are absent and the third day of fighting in Budapest will have a new World Champion U73kg. We will go through a list of top athletes that we expect to shine.
One of the major contenders to stun the favourites is Mongolian top fighter Tsogtbaatar Tsend-Ochir (MGL). He can surprise any athlete and has the capacity to become World Champion in this field.
Also watch the two Canadians, Arthur Margelidon (CAN) and Antoine Bouchard (CAN). Both can hurt to top athletes, in fact they are the sub top in this division. I count on one Canadian in the last eight at least. Russia also have two participants U73kg Denis Iartcev (RUS) and Makhmadbek Makhmadbekov (RUS) who won the Grand Slam in Ekaterinburg recently. Iartcev is a cool man and usually does not disappoint. Russians have a capability of peaking at World Championships, they know their role in the team. This is their job, their income, their life and they want to be in the top 8.
European Champion Akil Gjakova is ranked third and might face Bilal Ciloglu in the quarter final if both survive. Maybe the European title give him extra energy. Khikmatillokh Turaev of Uzbekistan is fearless but the world number eight will must do everything to reach the last 8.
Lasha Shavdatuashvili of Georgia has a great reputation, and he will definitely fight for the medals. Father Tommy Macias (SWE) might not be at the best shape of his life, but he will have to prove he go for a top 8 position at the Games, he needs a small success. The Europeans weren't good for him and there are so many young new rivals in this competitive class and might face Turaev if all goes well. This category is a mix of experience and talent. Hidayet Heydarov (AZE) is still young but belongs to those experienced fighters. He is back in U73kg, same like Orujov he tried to fight U81kg, not a success. This is his category and he trying to regain a top position. Kazach Zhansay Smagulov is another experienced fox, always dangerous to survive a few rounds. Smagulov might face number one seed Soichi Hashimoto.
Same for Victor Scvortov (UAE) who could even take a medal, but more likely will be a pain for some top favs.
Miklós Ungvári (HUN) is over 40 and experienced like nobody else. In fact this is his championships, it was almost organized for him. He owns our respect but may not get it from the rookies.
The talent is coming from guys like Somon Makhmadbekov (TJK) and Nils Stump (SUI) as well as Bilal Ciloglu (TUR). Especially Makhmadbekov has no fear for the elite. Stump is also doing well and still rising. Guillaume Chaine (FRA) is an outsider but not expected to take a medal.
like
Related judoka and events
Related judo videos
All videos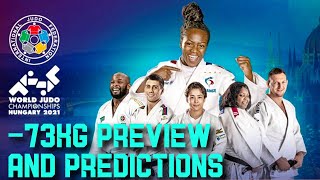 22 May 2021
Preview men U73kg World Championships Budapest 2021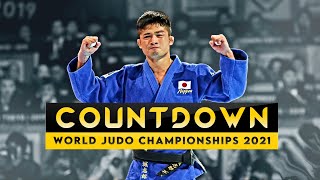 1 Jun 2021
World Judo Championships 2021 - Countdown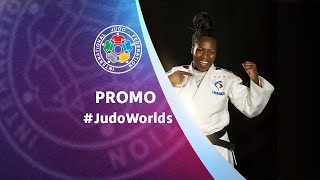 24 May 2021
Promo World Championships Budapest 2021
All videos
Tornike Jugheli
Georgia
All JudoInside profiles of…
Judo results, photos, videos from…
More judo info than you can analyse 24/7! Share your results with your judo network. Become an insider!