Preview women World Championships Budapest
1 Jun 2021 23:55
Oon Yeoh of JudoCrazy
JudoHeroes
The women's categories will be appealing at the World Championships in Budapest. Many great fighters will be appearing in Hungary and there will be some major clashes despite the absence of quite a few medal candidates. Oon Yeoh of JudoCrazy looked for the cherries at each weight category. This week we will give you an extensive preview on each weight category.
-48kg
The top seed here is Distria Krasniqi of Kosovo. Two of her main rivals, Daria Bilodid of Ukraine and Funa Tonaki of Japan are not competing in Budapest but the fast-rising Shirine Boukli of France, whom she lost to in the 2020 European Championships, will be there. Still, Krasniqi is the top favorite. She won both the 2021 IJF World Masters and the 2021 European Championships.

-52kg
With the absence of Uta Abe of Japan, Amandine Buchard of France and Majlinda Kelmendi of Kosovo, the top prospect here has to be Ai Shishime, a former World Champion with a devastating uchimata.

-57kg
This category is by far the hardest category in the women's division. The top seed is Canada's Christa Deguchi. Her main challenger is Momo Tamaoki who has fought Deguchi five times in international competitions and has won three of those times. Another rival whom she has had some difficulty with in the past, Rafaela Silva of Brazil, will not be competing due to a ban. The No. 2 seed is her domestic rival, Jessica Klimkait, but Deguchi is likely to prevail. She has fought Klimkait six times and has won all six of those occasions.

-63kg
It's hard to imagine anyone defeating four-time World Champion Clarisse Agbegnenou of France except perhaps Nami Nabekura who defeated Agbegnenou in the final of the 2019 IJF World Masters. However, most recently, at the 2021 IJF World Masters final, these two met again and this time it was Agbegnenou who triumphed. She's going to be hard to beat.

-70kg
This is a tough category to predict. Marie Eve Gahie of France is the top seed by her performance has been rather uneven lately with four defeats to four different players this year alone. Oon Yeoh thinks the best prospect is the consistent Yoko Ono of Japan who is seeded No. 3. She's beaten Gahie once and lost twice but her performance in the past year has been more consistent.

-78kg
The top contender here is World Champion Madeleine Malonga of France won her three last competitions (all major events): 2021 IJF World Masters, 2020 European Championships and 2020 Paris Grand Slam. The person likely to give her a tough time is Anna-Marie Wagner of Germany who recently won the 2021 Tel Aviv Grand Slam and the 2021 Kazan Grand Slam. The most recent year these two fought was in 2018, where Malonga won both times.

+78kg
Without a doubt the top prospect in this category would have been Romane Dicko of France who has been on a tear lately but she is not competing in Budapest. The top seed is Idalys Ortiz of Cuba but her performance has been uneven lately. We think the one to look out for is No. 5 seed Sarah Asahina of Japan.
get more sticky content from JudoCrazy and become a Patreon
like
Related judoka and events
Related judo videos
All videos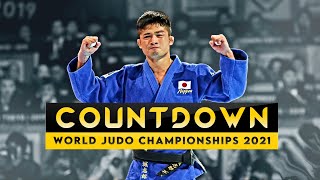 1 Jun 2021
World Judo Championships 2021 - Countdown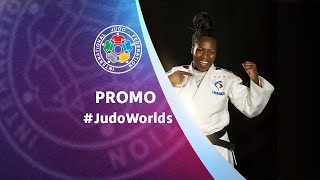 24 May 2021
Promo World Championships Budapest 2021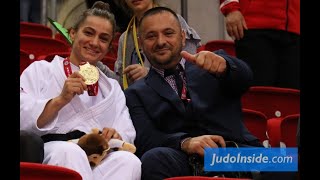 28 May 2021
Interview Champion maker Driton Kuka
All videos
Eduardo Bettoni
Brazil
All JudoInside profiles of…
Judo results, photos, videos from…
More judo info than you can analyse 24/7! Share your results with your judo network. Become an insider!