Deguchi vs Klimkait decided at World Championships
22 Apr 2021 16:25
Judo Canada
IJF Gabriela Sabau / International Judo Federation
On June 8 in Budapest, Christa Deguchi and Jessica Klimkait will not only be fighting for the title of World Champion, but also, and perhaps more importantly, for Canada's only available spot in the under-57 kg weight class at the Tokyo Olympic Games.
The top-ranked athlete at the 2021 World Championships will earn a spot at the Olympics.
Under Canada's current public health regulations, judo cannot be practiced for an indefinite period. As a result, Judo Canada is unable to hold the fight-offs that normally take place when two athletes are ranked in the world's Top 8. According to International Judo Federation rules, only one athlete per country per weight class may compete at the Olympics.
With Deguchi and Klimkait currently holding the first and second spots respectively in the international under-57kg rankings, Canada's national judo federation was forced to find an alternative solution to decide who would represent the country at the Tokyo Olympic Games.
There's still a lot of uncertainty, but the clock is counting down quickly to the Olympics. As a former athlete, I know that when it comes to preparing, there's nothing worse than not knowing what's in store. We therefore had to come up with a definite and conclusive way to decide between Christa and Jessica," said Nicolas Gill, CEO and High Performance Director at Judo Canada.
With the approval of the Canadian Olympic Committee (COC), Judo Canada's board of directors made an exceptional amendment to its rules to arrive at a solution. The athletes in question have been contacted and informed and have agreed to the alternative Olympic selection method.
In the event of a tie at the 2021 World Championships (Bronze-Bronze, 5th-5th, 7th-7th or mutual exclusion from the Top 8), or if the competition is cancelled, Judo Canada's CEO and High Performance Director, with the approval of the board of directors, will select which of the two athletes will be nominated to the COC for selection to the Olympic Team, based on an aggregate of the following three equally weighted criteria:
• Performance at the 2018 and 2019 Senior World Championships
• World ranking following the 2021 World Championships
• Head-to-head matches between the two athletes during the Olympic qualification period
The non-selected athlete will be named as alternate for the Olympic team.
Following the World Championships in Hungary, should another world ranking situation in another category requiring a fight-off arise, Judo Canada's board of directors will examine its options in accordance with the health rules in effect in the country at that time.
like
Related judoka and events
Related judo videos
All videos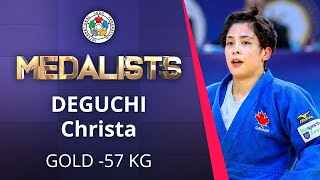 1 Apr 2021
Christa Deguchi U57kg gold Antalya Grand Slam 2021
1 Apr 2021
IJF interview Christa Deguchi Grand Slam Antalya 2021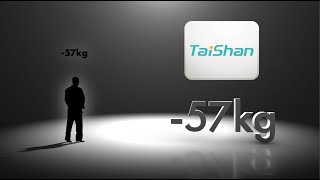 5 Aug 2020
Judo Category Breakdown U57kg
All videos
Nina Koenning
Germany
All JudoInside profiles of…
Judo results, photos, videos from…
More judo info than you can analyse 24/7! Share your results with your judo network. Become an insider!