Superclash between Avtandili Tchrikishvili and Pietri in Paris final
9 Feb 2014 17:05
by Mark Pickering - IJF
Anna Zelonija
World number one Avtandili Tchrikishvili won the latest meeting with the Loic Pietri who defeated him to clinch world gold last year as the Georgian was in devastating form at the Grand Slam final U81kg. Another meeting with fireworks in their fighting battles.
Frenchman Pietri opened the scoring with a yuko from a yuko-otoshi but his arch-rival responded with a waza-ari and, despite the crowd rallying behind their champion, it was Tchrikishvili who topped the -81kg podium with neither judoka adding any further scores. In the first semi-final Avtandili Tchrikishvili shone against Olympic champion KIM Jae-Bum (KOR) as he won by warari-awasette-ippon as he repeatedly unlocked the South Korean's defence. Tchrikishvili took command with his first waza-ari from a thunderous ura-nage. Pietri booked his place in the final with a rousing semi-final display against Canadian Olympic bronze medallist Antoine Valois-Fortier as he scored a waza-ari from his trademark reverse drop seoi-nage before adding a yuko.
The first bronze medal was won by Tokyo Grand Slam winner Nagase Takanori (JPN) who narrowly defeated Olympic bronze medallist Antoine Valois-Fortier by a solitary yuko. The second bronze medal was claimed by KIM, Jae-Bum (KOR) who saw off 2013 Paris champion Yakhyo Imamov (UZB) who receieved his fourth shido for passivity with 21 seconds remaining.
like
Related judoka and events
Related judo videos
All videos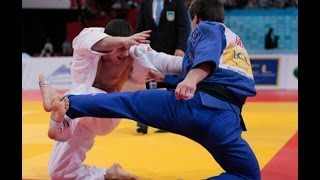 8 Feb 2014
Avtandili TCHRIKISHVILI (GEO) - Loïc PIETRI (FRA) @ U81 Final - Grand Slam Paris 2014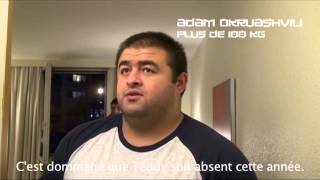 8 Feb 2014
Georgian Team followed in Paris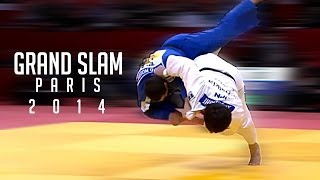 1 Mar 2014
JudoHeroes Highlights GS Paris 2014
All videos
Related judo news
31 Dec 2016 12:50
The retired athletes of 2016 can enjoy their new life
4 May 2016 09:10
Olympic judo champion Kim Jae-Bum announces retirement
4 Feb 2016 14:45
Teddy Riner only athlete with title in Paris and London2012
22 Oct 2015 16:50
Who starts his world level career in Abu Dhabi?
26 Aug 2015 21:00
Preview World Championships U81kg
Tugba Yayla
Turkey
All JudoInside profiles of…
Judo results, photos, videos from…
More judo info than you can analyse 24/7! Share your results with your judo network. Become an insider!