Judo World Champion Christa Deguchi back in the IJF World Tour
26 Mar 2021 06:20
IJF Media Department and JudoInside
JudoHeroes
The Grand Slam in Tbilisi takes place without its fanatic home crowd. The Judo fans will have to fall back on the live stream of the IJF where they can see some great battles starting on Friday morning. A record number of participants is remarkable given the COVID-19 threat which the French team forced to pull back from the tournament. Initially 14 athletes would fight in France. Also three Cuban women couldn't participate due to a positive corona test.
Munkhbat Urantsetseg (MGL) at U48kg, who just won the Tashkent Grand Slam a few weeks ago and will be difficult to defeat. It will also be interesting to follow the situation between the two Spanish athletes, Julia Figueroa and Laura Martinez Abelenda, as only one can qualify for the Olympic Games.
U52kg Odette Giuffrida is of course the woman to beat. The European Champion showed she can win gold and captured gold in Tbilisi in 2016, in the Olympic year where she ended with silver in Rio. Also in 2019 she took the gold and is the title defender in the Georgian capital.
Also noteworthy is the presence of the current world champion, Canadian Christa Deguchi, whom we have not seen since the Grand Slam in Paris last year. Deguchi is third in the world ranking in a category, the U57kg women, led by her compatriot Jessica Klimkait. Klimkait was first in Budapest and third in Doha. We wanted to watch Deguchi and maybe even both fighting on the tatami. In Georgia we will have to be content with the first option only.
The German and Austrian teams came to Georgia in force, especially in the heavier weight divisions. Both flags might rise several times over the weekend, to signify some precious points being won.
At U78kg Wagner will want to prove her top spot in the ranking over Malzahn, who comes in as the number 3 seed in Tbilisi. This is mirrored at U70kg, with number 2 and 3 seeds, Scoccimarro and Butkereit, standing in front of the prospect of a semi-final clinch. Nervous times ahead for the German women's contingent!
Former Olympic and World Champion, Idalys Ortiz (CUB), is still motivated to collect more medals on the international scene as she is not among the three positive tested athletes. The rivalry with the two Brazilians, Maria Suelen Altheman and Beatriz Souza can continue in Tbilisi.
465 Athletes from 80 countries will compete in Tbilisi, the previous record of 389 was set in 2016, the previous Olympic year. This edition 253 men and 212 women will fight.
like
Related judoka and events
Related judo videos
All videos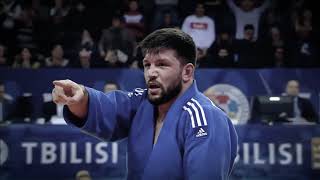 19 Mar 2021
Promo Grand Slam Tbilisi 2021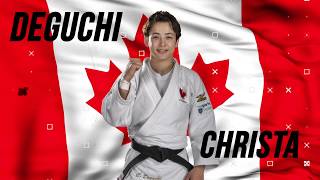 24 Jun 2020
Best Judo Actions - Christa Deguchi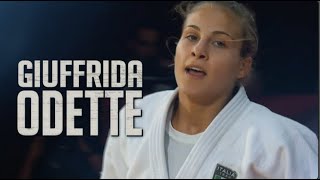 25 Nov 2020
Best ippons Odette Giuffrida 2020
All videos
Yasuhiro Awano
Japan
All JudoInside profiles of…
Judo results, photos, videos from…
More judo info than you can analyse 24/7! Share your results with your judo network. Become an insider!