Teddy Riner back on gold course after fourth Masters title
13 Jan 2021 21:10
IJF Media Department and JudoInside
IJF Emanuele Di Feliciantonio / International Judo Federation
At the last day of the Doha World Judo Masters the heavyweight came in action with a top field and the eyes are all on Big Teddy t see if he can regain his dominance of the last decade. Despite a slip in Paris, the big man from France was poised to win his fourth Masters title, but enough competition in Doha for him. Riner lost twenty kilos and showed the desire to be the undisputed number one again.
It's been a while since we wondered if Teddy Riner would be able to regain his form. His last outings had raised concerns that his time was now on the way to being over, but it is clear that is not what Teddy Riner wants. Moreover there is only one Teddy! Sharp as ever, ready to take up the challenge, the Frenchman began his day concentrated and careful not to make mistakes. He also had no choice, because the best in the world were present and he was not seeded.
Teddy Riner is back. One by one, with posture and professionalism, he eliminated each of his opponents, with his destructive hip movements, but also with sutemi-waza and even a strangle. All is probably not yet perfect, but the champion is approaching a state of form which could allow him to win a third Olympic title, a few months from now.
In the final he was opposite Inal Tasoev (RUS) who tried to do better than his predecessors on the tatami of Qatar, but that was not an easy task. The Russian was totally dominated by the terrific kumi-kata of the French champion. After being penalised three times and disqualified, Tasoev offered the victory to Teddy Riner, who can be proud of his competition today.
The first contest for a bronze medal saw Tamerlan Bashaev (RUS) face-off against Henk Grol (NED). After a golden score as long as the regular time, Grol finally scored a waza-ari to win bronze.
For the last place on the podium of these World Judo Masters, Temur Rakhimov (TJK) faced Yakiv Khammo (UKR). Having already scored a waza-ari earlier during the contest, Yakiv Khammo won the bronze medal after Temur Rakhimov was disqualified from a third shido.
like
Related judoka and events
Related judo videos
All videos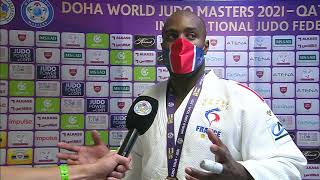 13 Jan 2021
interview IJF Teddy Riner World Masters Doha 2021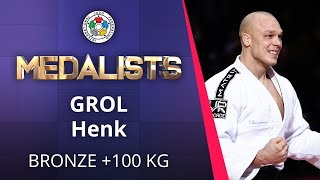 13 Jan 2021
Henk GROL Bronze medal Judo Doha Masters 2021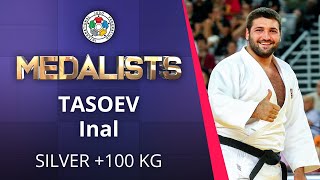 13 Jan 2021
Inal TASOEV Silver medal Judo Doha Masters 2021
All videos
Ho-Yeon Keum
South Korea
All JudoInside profiles of…
Judo results, photos, videos from…
More judo info than you can analyse 24/7! Share your results with your judo network. Become an insider!