IJF announces spectacular World Judo Tour for 2021
6 Jan 2021 17:15
IJF Media and JudoInside
JudoHeroes
With not even 200 days in advance of the world biggest sporting event ever, the International Judo federation announced its IJF World Tour for 2021. The tour includes the 2021 World Championships in Budapest as last qualification event for the Olympic Games. The calendar will look total different from the usual calendar. The IJF World Tour will obviously start from 11th to 13th January with the Doha World Masters.
In February, from the 18th to the 20th, Tel Aviv takes a qualitative leap. It will no longer be a Grand Prix but a Grand Slam and that means 1000 points for the winner of each category.
March and the beginning of April will be really special with three stops in a row. From 5th to 7th March, Tashkent will become a Grand Slam and Uzbekistan has a strong team, trained by Ilias Iliadis.
From 26th to 28th March, Tbilisi will open the doors of its Grand Slam, with its prodigious team awaiting the arrival of customers.
Turkey will host the top athletes from 1-3 April. This time Antalya will invite the best athletes for the Grand Slam.
On 8th and 9th May the Paris Grand Slam will take place; probably the most competitive tournament and undoubtedly the most intense on the calendar, with it taking place over two spectacular days. Also, Paris in May, not a bad month to enjoy Paris.
Last year JudoInside already announced the likely World Championships in Budapest in June 2021. The IJF confirmed World Championships for the first time in history in the same year as Olympic Games except for World Championships for women in 1984 and 1980. The Tour will arrive on 6th June. Budapest will host the blockbuster events with the World Championships until the 13th of the month. We are talking about tasting 14 individual world titles and 1 mixed team title, just one month before the Olympic Games will take place.
The apotheosis, the immense cake with icing and a strong coffee, will be cut on 24th July in Tokyo and enjoyed until 31st, with the judo family celebrating the Olympic Games in the cradle of our sport.
These are just the confirmed events. There is time and space for more, if the health situation allows it.
like
Related judoka and events
Related judo videos
All videos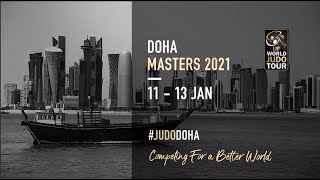 6 Jan 2021
2021 Doha Masters Promo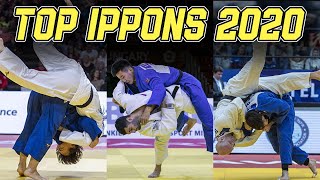 21 Dec 2020
Top 20 ippons of 2020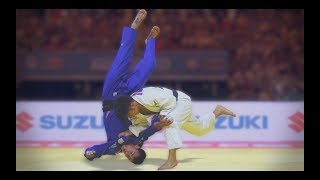 27 Sep 2017
IJF Magazine Suzuki World Judo Championships Budapest 2017
All videos
Giulia Italia De Luca
Italy
All JudoInside profiles of…
Judo results, photos, videos from…
More judo info than you can analyse 24/7! Share your results with your judo network. Become an insider!