Canada, Australia and Poland withdraw from the Games in 2020
23 Mar 2020 09:15
IJF Emanuele Di Feliciantonio / International Judo Federation
Canada, Australia and Poland will not send athletes to the 2020 Olympic Games in Tokyo because of the risks associated with the coronavirus outbreak, the Olympic committees for both countries said in separate statements. All countries' Olympic committees also are calling for the Games to be postponed until 2021.
"While we recognize the inherent complexities around a postponement, nothing is more important than the health and safety of our athletes and the world community," the Canadian Olympic Committee and Canadian Paralympic Committee said in a joint statement Sunday. "This is not solely about athlete health -- it is about public health."
In Judo Canada had a serious chance for a gold medal U57kg and in categories U73kg, U81kg and U100kg for men outsiders for a medal. In women's U63kg and U70kg also outsiders for a surprise, that will now have to wait until the IOC makes a decision about postponing the Games.
The Australian Olympic Committee's executive board met by teleconference Monday and unanimously agreed that an Australian Olympic team could not be assembled given the changing circumstances across the world, the committee said in a statement.
Australia had an outsider in judo with Katharina Haecker fighting U63kg.
The committee also said "our athletes now need to prioritise their own health and of those around them, and to be able to return to the families."
"It's clear the Games can't be held in July," said Ian Chesterman, Australian Team Chef de Mission for Tokyo. "Our athletes have been magnificent in their positive attitude to training and preparing, but the stress and uncertainty has been extremely challenging for them."
Australian Olympic Committee CEO Matt Carroll said athletes should prepare for the Tokyo Olympics in 2021.
"The athletes desperately want to go to the games...but they also take onboard their own personal health," Carroll told reporters in Sydney on Monday. "We need to give our athletes that certainty and that's what we've done."
Also the Polish team will not compete when the Games will be held on the current scheduled period. Julia Kowalczyk and Anna Borowska were still fighting for a spot in the team. Beata Pacut and Agata Perenc also have a chance to compete as well as Agata Ozdoba and perhaps even heavyweight Sarnacki.
like
Related judoka and events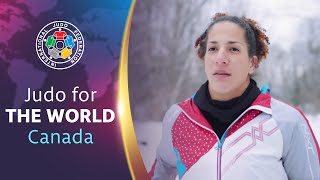 4 Mar 2019
Judo for the World Canada 2019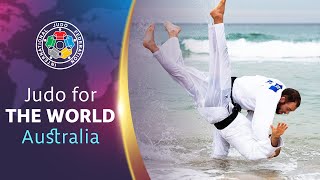 24 May 2016
IJF Documentary Judo for the World: Australia 2016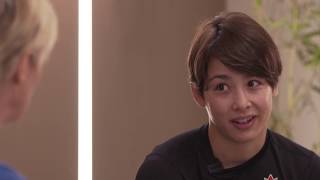 2 Mar 2020
Coffee with Celine: Christa Deguchi
All videos
Lieve Faes
Belgium
All JudoInside profiles of…
Judo results, photos, videos from…
More judo info than you can analyse 24/7! Share your results with your judo network. Become an insider!