Tokyo Preview women U63kg: Agbegnenou and Tashiro stand out
28 Aug 2019 06:35
JudoHeroes
All eyes in the category for women U63kg are on Clarisse Agbegnenou. She is going for her fourth world title. French powerhouse Agbegnenou, 26, is a three-time world champion and Rio 2016 Olympic silver medallist. She will start as the favourite and will write her name in the history books if she can retain her title and become the most successful female French judoka of all time at the Worlds.
The Olympic Champion though Tina Trstenjak, is always a candidate and is of course separated from the French woman. Trstenjak will meet Cabana Perez in round one and is in the poule with World number 14 Lucy Renshal; 23 and a former European Championships and Junior World Championships bronze medallist. The young Brit has claimed three Grand Prix medals and two Grand Slam medals but is still searching for her maiden title on the IJF circuit.
Agbegnenou will probably meet Alice Schlesinger quickly and Cuban Maylin Del Toro Carvajal shall not be underestimated. The world number one has won the Paris Grand Slam and European Games in 2019 and she took part in Saturday's press conference.
Agbegnenou: "For me to fighting in Japan is very important as tits the homeland of judo, I have three world titles and I want to win my fourth here, it would be the best for me and especially with the Olympics next year in the same venue."
Juul Franssen (NED) leads Poule B with Ketleyn Quadros (BRA), Kathrin Unterwurzacher (AUT) as non-seeded athletes and Martyna Trajdos, Germany's ace who was among the protected women.
In Pool D is perhaps the biggest enemy for Agbegnenou, Miku Tashiro of Japan. Always stable, always in the final stages and she will probably survive her pool with Yang (CHN), Vermeer the talented Dutch and the other Austrian; Magdalena Krssakova.
For us not a category where we expect a lot of major surprises. Agbegnenou is poised to reach the final, perhaps a semi final opponent in Franssen or Trajdos (that poule has the closest field) and the other semi-final is expected between Trstenjak and Tashiro and we think Tashiro to progress in such a scenario.
like
Related judoka and events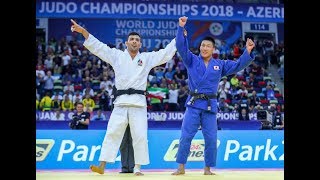 24 Sep 2018
Judo Fairplay World Championships Baku 2018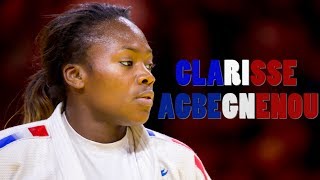 2 Mar 2018
Clarisse Agbegnenou compilation - The strong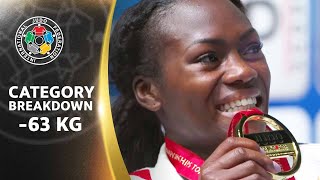 3 Sep 2020
Judo Category Breakdown U63kg
All videos
Wilsa Gomes
Portugal
All JudoInside profiles of…
Judo results, photos, videos from…
More judo info than you can analyse 24/7! Share your results with your judo network. Become an insider!