Israelian judo gets another boost with inaugural Grand Prix in Tel Aviv
25 Jan 2019 09:45
By Alan Abrahamson
Emmeric Le Person
This week the Grand Prix in Tel Aviv takes place for the first time in Israel, but how has judo developed as one of the best sports in this small country? We look into the history with Alan Abrahamson who gives us an insight of the history of Israelian judo that started at the Olympic Games in july 1992 where Israel won two medals by Yael Arad, silver U61kg and Shay-Oren Smadga men U71kg.
Since that breakthrough in Barcelona in 1992, judo has arguably become Israel's national Olympic sport. Israel has won, in all, nine Olympic medals, five are in judo. Two of those five came at the Rio 2016 Games, both bronze, Yarden Gerbi in the women's under-63 class, Or Sasson in men's +100kg.
Israeli judo athletes Sagi Muki, Tal Flicker and Peter Paltchik were each born in 1992.
Muki is a 2015 and 2018 European champion and the No. 1 seed here this week at men's U81kg. Flicker, in men's under-66, won three meets in 2017 and was bronze medalist at both the 2017 world championships and 2018 European tournament. Paltchik is world No. 3 at men's U100kg and also this week's No. 1 seed.
"Their parents sent them to judo because judo was famous," and judo was famous because of 1992, said Oren Smadja, who along with Yael Arad won Israel's first-ever Olympic medals at those Barcelona Olympics — in judo. He won bronze, she silver. She was 25. He was 22. It was 20 years after 11 Israelis had been kidnapped and murdered at the Games in Munich.
"My father," Smadja said, "he brought judo to Israel. Ponte," meaning Moshe Ponte, who is now head of the Israeli judo federation, "is a student of my father. Ponte was my coach. Now I am the coach," of Muki, Flicker, Paltchik and Sasson, among others.
"I have a lot of memory. I have a lot of experience. All together it makes the judo."
like
Related judoka and events
Related judo videos
All videos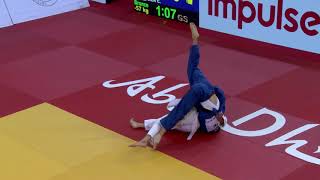 19 Jan 2019
#JudoTelAviv2019 promo: Israel Women's Team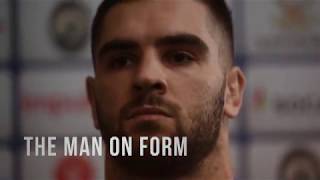 20 Jan 2019
#JudoTelAviv2019 promo Peter Paltchik (ISR)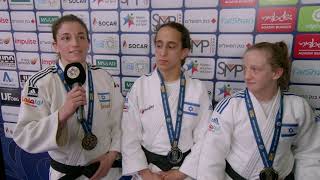 24 Jan 2019
IJF interview Tima Levy, Cohen, Rishony Grand Prix Tel Aviv 2019
All videos
Related judo news
22 Jan 2019 09:20
43-strong Israel team out to rule in Tel Aviv
26 Mar 2021 14:10
Israel to organise the World Championships in 2024 or 2025
17 Feb 2021 16:00
Judo as source of joy and symbol of unity
15 Feb 2021 10:40
Saeid Mollaei arrives in Israel for Grand Slam Tel Aviv
3 Dec 2020 11:00
Tel Aviv promoted to Grand Slam
Enrico Atkinson
Great Britain
All JudoInside profiles of…
Judo results, photos, videos from…
More judo info than you can analyse 24/7! Share your results with your judo network. Become an insider!