Analysed: World Champion Tushishvili in a tough pool
24 Nov 2018 22:20
by Oon Yeoh of JudoCrazy
IJF Media Team / International Judo Federation
On Sunday the heavyweights will enter the Maruzen Intec Arena for the Grand Slam of Osaka. The current World Champion will be in the field among many true Japanese heavyweights. Who will survive the shift? JudoCrazy's Oon Yeoh analysis the various heavyweight pools for us.
Pool A is where all the excitement is for the men's +100kg division at the Osaka Grand Slam.
There is a high chance of Tushishvili (GEO) meeting up against Grol (NED). The advantage is with Tushishvili, the reigning World Champion but Grol is an experienced player who might give him a really hard time.
Krakovetskii (KGZ) has a really good uchimata although he's unlikely to catch Harasawa (JPN) with it. The Japanese will likely go through.
Naidan (MGL) presumably will also get past his first round match. The question is whether he can get past Harasawa (assuming both of them get to the second round).
Logically, Harasawa will win because he's that much bigger than Naidan. But Naidan has a good drop seoi-nage which might catch Harasawa off guard. Still, the more likely winner is Harasawa.
Assuming Tushishvili gets past Grol, we are looking at a Tushishvili vs Harasawa quarterfinal. The Georgian has the advantage. Though smaller, he's faster, nimbler and more athletic. And he can drop (in fact he specializes in that).
If however, the one he faces is Naidan, he could face some real difficulties. He has lost to Naidan before. Tushishvili, who is a smaller kind of heavyweight (much like Naidan) relies on his superior speed and ability to do drop techniques to overcome bigger, slower opponents. He has a much harder time when facing similarly smaller and faster players who can do drop techniques (like Naidan).
Pool A is super interesting.
like
Related judoka and events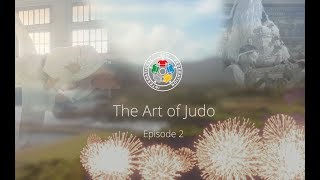 21 Nov 2018
Judo for the world Japan, the art of Judo part 2 - 2018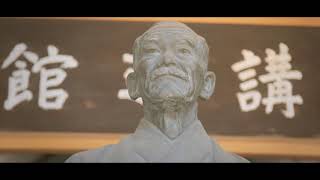 25 Jan 2018
Judo for the world Japan, the art of Judo part 1 - 2018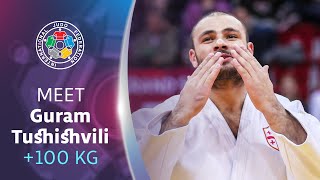 6 Jan 2019
Meet your judoka: Guram Tushishvili
All videos
Un A Pak
North Korea
All JudoInside profiles of…
Judo results, photos, videos from…
More judo info than you can analyse 24/7! Share your results with your judo network. Become an insider!