Israel and IJF ink contract for Tel Aviv Grand Prix in January
28 Oct 2018 15:55
IJF Media Team / International Judo Federation
Israel will have a Grand Prix in 2019. In Abu Dhabi the IJF and the Israel Judo Association. IJF President Marius Vizer, Israel's Sports and Culture Minister Ms. Miri Regev and Israel Judo Association President Moshe Ponte signed a groundbreaking deal for Israel to host a Grand Prix event for the first time in 2019. With Sagi Muki winning the Abu Dhabi Grand Slam the festivities got more excited, even at World Judo Day.
European champion Sagi Muki (ISR) won the Grand Slam gold for the second time and soaked up every second of joy and emotion following the U81kg final against Matthias Casse of Belgium.
The Israeli Judo Association, which won plaudits for its highly-successful organisation of this year's European Championships, will host a Grand Prix event in Tel Aviv in January 2019 and in 2020.
Marius Vizer said: "We are able to send to the world a message of solidary, friendship and peace and I thank everyone involved in this achievement. We showed a nice example to the youth of the world in a moment that was not just more than a sport but more than judo and was a crucial moment in the world. I hope the unity between the two cultures, Muslim and Israeli culture is a start for a new era in the sport and later in the world, social, political, economical areas. Thank you very much to all of you."
Ms. Regev said: "Today has made double history for us as we have won gold here in Abu Dhabi and our anthem has played and we have signed a contract to stage our first ever IJF Grand Prix in Israel. Everyone is invited to our Grand Prix including all Arabic countries and I hope you will all see that our country is a peaceful and loving nation with good food and good people."
Moshe Ponte said: "I would like to thank the President of U.A.E Judo & Wrestling Federation, H.E. Mohamed Bin Tha'loob Al DERAI, Mr. Naser AL-TAMIMI and IJF President Mr. VIZER and our hosts here in the U.A.E for helping us to be here with our flag and to have our anthem played, I really thank you all very much."
like
Related judoka and events
Related judo videos
All videos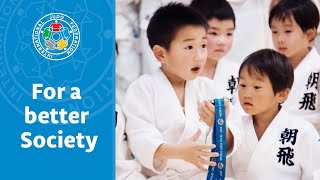 9 Oct 2018
Judo for the World global 2018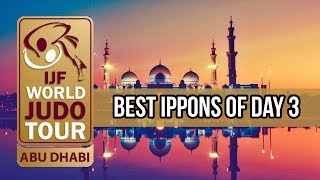 29 Oct 2018
Best ippons in day 3 of Judo Grand Slam Abu Dhabi 2018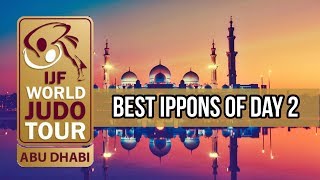 28 Oct 2018
Best ippons in day 2 of Judo Grand Slam Abu Dhabi 2018
All videos
Related judo news
26 Mar 2021 14:10
Israel to organise the World Championships in 2024 or 2025
17 Feb 2021 16:00
Judo as source of joy and symbol of unity
15 Feb 2021 10:40
Saeid Mollaei arrives in Israel for Grand Slam Tel Aviv
3 Dec 2020 11:00
Tel Aviv promoted to Grand Slam
18 Dec 2019 16:25
Teddy Riner present in Tel Aviv for first Grand Prix of 2020
Kian Terwint
Netherlands
All JudoInside profiles of…
Judo results, photos, videos from…
More judo info than you can analyse 24/7! Share your results with your judo network. Become an insider!