10 challengers of Teddy Riner at World Championships
26 Aug 2017 14:25
JudoInside & JudoCrazy
Oliver Sellner
Do you have doubts if Teddy Riner will take his ninth World title? Riner of France has been unbeaten since 2011, but he didn't give anyone a chance since the Olympic Games and will make his comeback in Budapest. Although capable of big throws, he is always prepared to play a strategic game when confronted with tough opponents in the final of an important competition like the World Championships or the Olympics.
With his excellent gripping Teddy Riner always comes up tops but we don't know what kind of shape he's in. But he has been going to international training camps so he's probably in fighting form. Riner is not seeded, but the emperor of judo wouldn't care.
The Japanese are sending two players for this category. Hisayoshi Harasawa fought Riner in the final of the Rio Olympics and although he was as bit tentative at the start, towards the end of the match, he was going after Riner fearlessly. If they meet again, he might not be as tentative. So, he is a real threat. Still, Riner is a master tactician. As for Takeshi Ojitani, he has never fought Riner, which would probably work towards his disadvantage as he would probably succumb to Riner's grips. Only Ojitani is seeded as 7th and may meet with Guram Tushishvili… on paper.
We are used to seeing big, fat players in the heavyweight division but none of these big, fat players have been able to dislodge Riner. Perhaps a more athletically-built heavyweight would be able to do so. Guram Tushishvili of Georgia is the European Champion and he has excellent drop techniques. Lukas Krpalek (CZE) has also done well adjusting to his new weight class and he is good at newaza, but got seriously injured with a broken ligament in his ankle and withdrew from the competition.
David Moura is the World number one seed and he is more athletic, the Brazilian lost twice to Riner and gained quite some points recently but without the likes of the above athletes.
Previous World Champions
1999 Shinichi Shinohara (JPN)
2001 Alexander Mikhailin (RUS)
2003 Yasuyuki Muneta (JPN)
2005 Alexander Mikhailin (RUS)
2007 Teddy Riner (FRA)
2009 Teddy Riner (FRA)
2010 Teddy Riner (FRA)
2011 Teddy Riner (FRA)
2013 Teddy Riner (FRA)
2014 Teddy Riner (FRA)
2015 Teddy Riner (FRA)
The Game Changers
It will be interesting to see which of the two Mongolians will be able to mingle in the top field. Naidan Tuvshinbayar stepped up from U100kg. The 2008 Olympic Champion could be the third Olympic gold medallist in this class and may be able to have some magic at 2 September.
Alex Garcia of Cuba is a big fellow. He can throw and never fought Riner before. He is Pan American Champion, but in the major tournaments he lost quickly.
Kim SungMin is a guy to count on. The Korean can be good but shouldn't draw Riner, he lost 11 times to the Frenchman. Barna Bor of Hungary is the home crowd's favourite, he lost nine times to Riner, but the crowd will give him some positive energy as long as he avoids his nemesis.
If you want to see the 10 challengers of Teddy Riner simple download this free e-magazine and you will know who is able to reach the best eight.
like
Related judoka and events
Related judo videos
All videos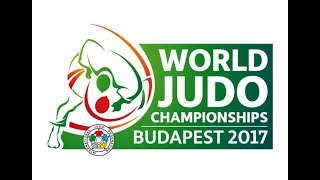 12 Jul 2017
World Championships promo by JudoHeroes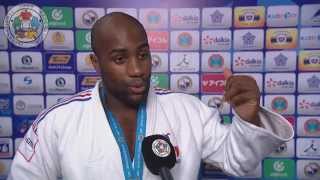 30 Aug 2015
IJF Interview Teddy Riner after his world title in 2015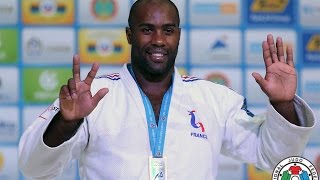 1 Jan 2016
Teddy Riner - IJF Magazine 4 WCHs Astana 2015
All videos
Nemanja Bogdanovic
Serbia
All JudoInside profiles of…
Judo results, photos, videos from…
More judo info than you can analyse 24/7! Share your results with your judo network. Become an insider!