Which nation will outperform Japan in Budapest
19 Aug 2017 11:55
David Finch / Judophotos.com
Can any nation outperform Japan, which has topped every World medal table since 1987? Judo's home nation has been without an equal at the IJF's premier event ever since the first joint World Championships in 1987.
Despite the immense growth of the sport and increased competitiveness across the globe, the hosts of the next Olympiad have maintained a stranglehold on both the men's and women's medal counts in every edition of the World Championships.
Japan should be able to match the six golds from the 2015 tournament; these will likely be spread across U60, U66, U73, perhaps U81, U100 and women's U48, U70 +78kg. With the potential of other surprise Japanese finishes, the country will certainly set the tone in the new Olympic cycle.
Perhaps the more interesting question is: which country can will keep pace? France finished second in the medal table behind Japan from 2010-2015 and will have high expectations this year. Georgia has only medal chances in the men's division and no domination by one person. Azerbaijan is better than ever, but in terms of gold medal contention, they may fall short. Russia will have a stake in men's judo, as will Korea. In World Ranking there are 14 different leading nations, so it's not strange that there will be several nations on top of the podium. To say it more clearly, Japan's dominance will not be suprising and their power to take gold is striking. The rest can still only watch and learn how they do it.
In the women's division Mongolia, Japan, Kosovo, Brazil, Slovenia and France will see at least one gold medal. Kazakhstan, the Netherlands, and Hungary will pick up some medals, the rest, including Canada, will need a good day to take back a glitzy medal from Budapest.
like
Related judoka and events
Related judo videos
All videos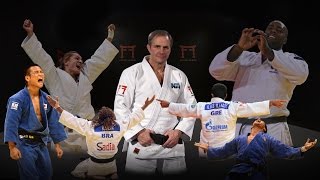 2 Aug 2016
Neil Adams analysis of Japan, Rio 2016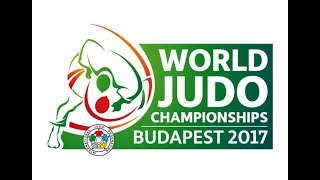 12 Jul 2017
World Championships promo by JudoHeroes
All videos
Theodoros Tselidis
Greece
All JudoInside profiles of…
Judo results, photos, videos from…
More judo info than you can analyse 24/7! Share your results with your judo network. Become an insider!