Unseeded Lukas Krpalek seeking for heavyweight gold
19 Apr 2017 14:10
IJF Media Team / International Judo Federation
Without Teddy Riner each championships can deliver another medal. The double Olympic champion and 8 time world champion is the missing man at the European Championships in Warsaw on Saturday. Big Teddy is not the only one as Israelian bronze medallist in Rio Or Sasson should normally be counted in for a medal. Still there's a nice bunch of spectacular judoka who may step in the gap.
What about Lukas Krpalek, the Olympic champion U100kg who won gold in Antalya for the first time. He is not seeded and can beat the best in this category.
Barna Bor of Hungary was three times in the final of the European Championships and won medals from 2010-2013 but hasn't performed well at Europeans since. Still he is the highest seed due to his bronze in Dusseldorf and silver medal in Baku this year. Bor was a talent from the beginning. He was triple European U23 Champion 2006-2008. Bor won silver at the World Championships 2011 in Tyumen. From Paks (HUN). 7th at the Olympic Games in London 2012.
Romanian Daniel Natea won bronze last year in Kazan and is one of the biggest guys around, not easy to beat but still vulnerable. It's up and down, but in this field he can do it.
Natea won the IJF World Masters gold in Guadalajara in 2016 and won the Grand Slam of Abu Dhabi in 2016. Natea took gold at the Grand Prix in Zagreb in 2016. Natea won the Grand Slam in Abu Dhabi in 2014. He won various World Cup level medals. He won European U23 bronze in 2013 and 2014. In 2016 he claimed the victory at the European Open in Prague.
Ukraine judoka Stanislav Bondarenko may be a surprise for many seeded as third, but he was in the final of Tbilisi this year and won bronze in Baku in March. He never won a European medal though. In 2015 he won bronze at the Grand Slam in Tokyo. He won the Grand Prix in Budapest in 2016 and took a bronze medal at the Grand Prix in Zagreb in 2016 but he seems to be back with appealing results.
Iakov Khammo is a super talent, but since the Olympic Games he won the European U23 title and after that we only saw him in Dusseldorf this year with an unsatisfying seventh place. Iakov Khammo is a huge talent from Ukraine who won World Bronze in 2015 in Astana and European bronze at the 2015 European Games and bronze with the team. He was European Junior Champion 2014 and World Junior medallist. Khammo won the Grand Prix of Zagreb in 2015 and Grand Prix Dusseldorf and Grand Slam in Baku in 2016.
The real danger may be in Adam Okruashvili who won the European Games title in 2015 and collected four European medals. Okruashvili and Dutchman Roy Meyer can beat all of them if they are in the right shape. Okruashvili is coming, watch him in Warsaw.
BOR Barna (HUN) 1. seed (3. place WRL)
NATEA Daniel (ROU) 2. seed (4. place WRL)
BONDARENKO Stanislav (UKR) 3. seed (9. place WRL)
KHAMMO Iakiv (UKR) 4. seed (11. place WRL)
OKRUASHVILI Adam (GEO) 5. seed (12. place WRL)
MEYER Roy (NED) 6. seed (14. place WRL)
TUSHISHVILI Guram (GEO) 7. seed (17. place WRL)
KOKAURI Ushangi (AZE) 8. seed (18. place WRL)
like
Related judoka and events
Related judo videos
All videos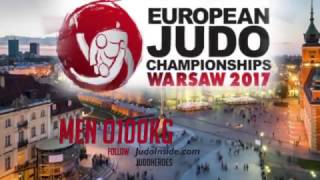 19 Apr 2017
2017 Preview European Judo Championships Warsaw men +100kg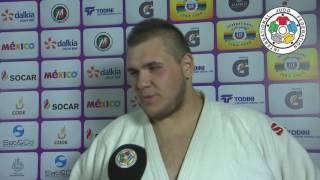 29 May 2016
IJF interview Daniel Natea Guadalajara 2016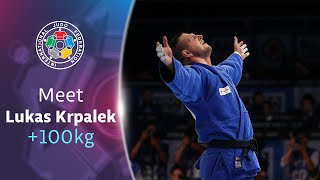 21 Sep 2017
IJF interview Meet Lukas KRPALEK (CZE) +100Kg
All videos
Isao Rafael Cruz Alonso
Cuba
All JudoInside profiles of…
Judo results, photos, videos from…
More judo info than you can analyse 24/7! Share your results with your judo network. Become an insider!