Korean coach Chung Hoon works for China in Rio
10 Aug 2016 17:10
yonhapnews.co.kr
IJF Media Team / International Judo Federation
South Korean judo coach Chung Hoon has worked some magic with homegrown athletes, winning four gold medals at the 2010 Asian Games and two more gold medals at the 2012 London Olympics. Today U90kg he launched his Chinese ace Cheng Xunzhao who knocked out three favourites in a row: Iliadis, Toth and Nyman. What a sensation. For the Summer Games in Rio de Janeiro, Chung wants to show off more of the same with China, and he does at the fifth judo day in the Carioca 2 Arena. Cheng Xunzhoa is completely loose beating the three medal favourites and will now fihgt Baker Mashu of Japan in the semi final.
The 47-year-old coach took over the Chinese judo team in early 2014 and was tasked with bringing his adopted home its first Olympic medal in men's judo.
China has won eight gold, three silver and nine bronze medals in Olympic judo, all from the women's side. Given this history, Chung said it was "nothing short of a miracle" that three male judokas directly qualified for Rio without receiving a spot based on the continental quota.
"When I first got here, these athletes were outside the top 130 in the world, and they've since cracked the top 30," Chung told Yonhap News Agency after a two-hour practice session at Athletes' Park in Rio.
Chung admitted for any Chinese man to reach the top of the podium "will be close to impossible" but added, "It's the small, 1 percent chance that drives us."
The Chinese Judo Association signed Chung to coach its national team through Rio and gave him full control of the squad, as far as recruiting athletes and running practices.
"I put my personal honor on the line, and I wanted to do the best I could," the coach said. "These athletes have won internationally at various levels. And if things go our way, we could hope for a bronze medal here. A bronze will have the same impact of 10 gold medals in Chinese men's judo."
Chung said he whipped his judokas into shape through a rigorous regimen, the kind of which the Chinese hadn't gone through before. Their typical day would start at the crack of the dawn with more than 30 laps around the track, followed by hours of technical drills and strengthening exercises.
They were so demanding that most of Chung's athletes simply packed up and left the team. It forced the coach and the association officials to visit the judokas' homes, where they successfully convinced them the blood, sweat and tears would all be worthwhile.
"I think they're able to endure training now because they're seeing the results," Chung said. "They've beaten former world champions and Olympic gold medalists. Now that they have a clear sense of purpose at the Olympics, they're really driven and motivated."
Chung said his contract will run out after Rio, and he plans to return to South Korea to teach at a university.
"They'd like to keep me on board a little longer," he said. "But I think my calling is to come home again and start nurturing young minds in judo."
like
Related judoka and events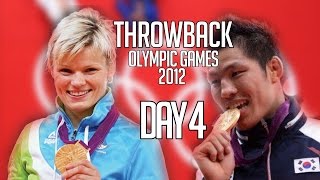 31 Jul 2012
Throwback day 4 Olympic Games London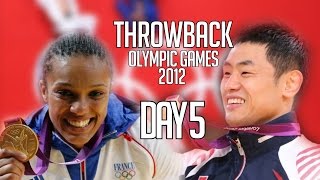 1 Aug 2012
Throwback day 5 Olympic Games London
All videos
Annika Karilaid
Estonia
All JudoInside profiles of…
Judo results, photos, videos from…
More judo info than you can analyse 24/7! Share your results with your judo network. Become an insider!