Idalys Ortiz eager to take second Olympic gold medal
14 Jul 2016 10:35
AFP
IJF Media Team / International Judo Federation
Top Cuban judoka Idalis Ortiz forged her exceptional endurance and techniques by training with men, a regimen that helped her break through in Beijing and claim Olympic gold in London. By stealing the spotlight from the favourites, China's Tong Wen and Japan's Mika Sugimoto, Ortiz became the first judoka born outside Asia to dominate in the category at the Olympics, which first held women's judo competitions in 1992.
In Rio, things will be different, she said, because the field is more even. "Whoever my opponent may be, it will be difficult," Ortiz predicted in an interview with AFP. To reach the top of the podium in Rio next month, Ortiz will likely have to get past world No 1 Song Yu of China and Brazil's Maria Altheman, Ortiz's long-suffering foil who will likely be thirsty for revenge on home turf.
The Cuban is still eager to win titles even after taking home some 200 medals over the course of her career, including five from world championships – two gold and three bronze. For the time being, Ortiz is training hard, seven hours a day and, as she did at the start of her career, with men.
"I've always been fairly big, and there weren't any girls to take me on. I've always had to spar with men in training. You can't imagine how many times they took me down but losing made me stronger mentally," she added. Driulis Gonzalez, a Cuban female judo star who trains the national team, is full of praise for Ortiz. "Since she joined the national team, she's shown maturity, character and self-sacrifice. This, along with her discipline and talent, give her a winning mindset," she said.
Ortiz's love affair with judo began at an early age. But everything changed when she was 14 – the moment when she arrived at the elite national training centre in Havana. When she showed up for tryouts, Ortiz says that her sister was bowled over by the size of her adversaries and asked her if she truly wanted to stay. "I told her, 'So long as I'm here, I'll keep going! ... And after the bouts, the teacher said, 'The little one stays here'." And for 12 years since that time, the champion has only ever gone home to visit.
During major international events, Ortiz's entire family is overcome with nerves but cannot travel with her due to the cost. "My parents have never had the courage to watch me spar in person. My brothers have watched but not my parents," the champion says with a smile before heading back to the tatami mat.
like
Related judoka and events
Related judo videos
All videos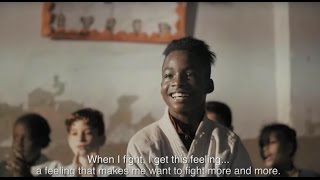 16 Feb 2016
IJF Judo For The World - Cuba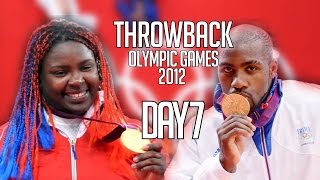 28 Jul 2012
Throwback day 7 Olympic Games London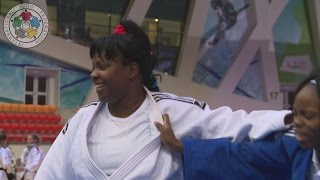 29 Aug 2015
Preview Idalys Ortiz +78kg 2015 WCH Astana
All videos
Malik Kurbanov
Russia
All JudoInside profiles of…
Judo results, photos, videos from…
More judo info than you can analyse 24/7! Share your results with your judo network. Become an insider!